Trusted Independent Funeral Directors, offering local families an unrivalled combination of quality, value and choice without compromise.
Welcome to Tranquility Funerals Dumfries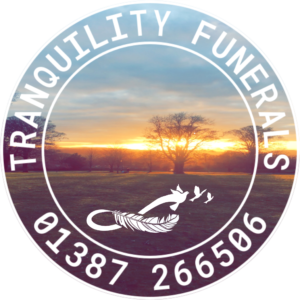 We are an Independent Funeral Directors serving the families of Dumfries and the surrounding area.
We pride ourselves on helping you create a lasting memorial for your loved one, with the confidence that our high quality of service and reputation accompany us. Our Funeral Directors, Harvey and Adam pride themselves on their caring and dignified nature. They have worked within the industry for over a decade with a number of years, respectfully serving the families of the Dumfries area.
We believe in focusing on the need to give the families of Dumfries, the opportunity of choice, continuing to provide our first-class professional service.
If you are looking for a Funeral Director in the Dumfries and Galloway area and would like to find out more about both cremation, burial and the other services we offer, then please do not hesitate to contact us using the details below.
51 Glasgow Street
Dumfries
DG2 9AG


01387 266506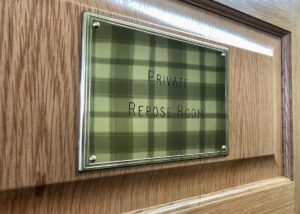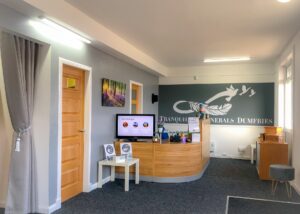 Our funeral home offers a warm, welcoming and modern approach to our bereaved families.
Our private chapel in Dumfries is open 24 hours, by appointment with your Funeral Director.
We understand this is a very difficult time for our families and we ensure that we are always available to offer a personal, caring and professional service, at a time when you need us most. 24 hours a day, 7 days a week