Our accreditations, memberships and affiliations
We are very proud of what we do and we have chosen to affiliate with governing bodies with very strict codes of conduct.
The funeral industry is changing with ever more scrutiny and we want to be part of that change.
​What makes us different?
As a new business, we wanted to affiliate ourselves with the bodies within the industry that protect the public.
These bodies have raised awareness of the need for fair pricing and ensure that we are taking care of you and your loved ones to an exceptional standard.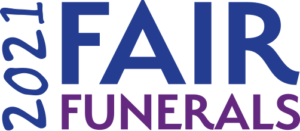 Fair Funerals Pledge 2021
Buying a funeral can be expensive and confusing. It is still difficult to find clear, comparable information about how much things cost and by when they need to be paid. On top of this, there are huge differences in what funeral directors charge.
Without knowing what their options are, people can end up buying funerals that they can't afford, getting into debt in the process. 
We signed the relaunched Fair Funerals pledge in December 2020 & again were accepted in January of 2021.  We make the following free and voluntary commitments: 
​We will help people to find funerals that are within their means.
We will be open about the price of our services, including third party costs.​
​We will be open about the amount of any deposit we require, and when this and the final balance are required.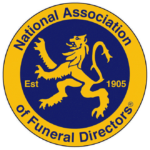 National Association of Funeral Directors
After a full and comprehensive audit and inspection, we were delighted to be accepted into membership of the National Association of Funeral Directors.
​We now undergo regular inspections to maintain our status as an inspected member of the NAFD.
​The NAFD Code of Practice sets out the high standard of service that bereaved families may expect in their dealings with a funeral firm member of the National Association of Funeral Directors, including key requirements in respect of price information, estimates, final accounts and marketing.
​This ensures that bereaved families can look for the NAFD logo as a symbol of quality and standards when they are choosing a funeral director. Funeral firm members of the Association are bound by this robust Code of Practice, which is strictly monitored by a team of Standards and Quality Managers to ensure compliance.

The National Association of Funeral Directors is committed to supporting its members in providing professional and compassionate care to bereaved people. This includes making sure they properly address any concerns raised about the services they provide.
Although the vast majority of funerals are completed to the satisfaction of the client, there are occasions when something does not go well and help is needed from an independent party to resolve the situation.
​NAFD Resolve is the UK's only free and independent dispute resolution service, which is designed to protect funeral consumers by providing a forum in which they can raise a complaint against an NAFD member and seek redress, while avoiding any stressful confrontation.
​It is fully funded by the NAFD, with conciliation and adjudication services provided by qualified professionals from the Centre for Effective Dispute Resolution (CEDR).
We are also on ThreeBestRated, as one of the top 3 Funeral Directors in Dumfries and Galloway. We have been selected for providing consistent high-quality service in your area of business. Their business analyst team have selected our business based on their rigorous 50-Point Inspection.
View our full listing here: https://threebestrated.co.uk/funeral-directors-in-dumfries-galloway